by Suzanne Egan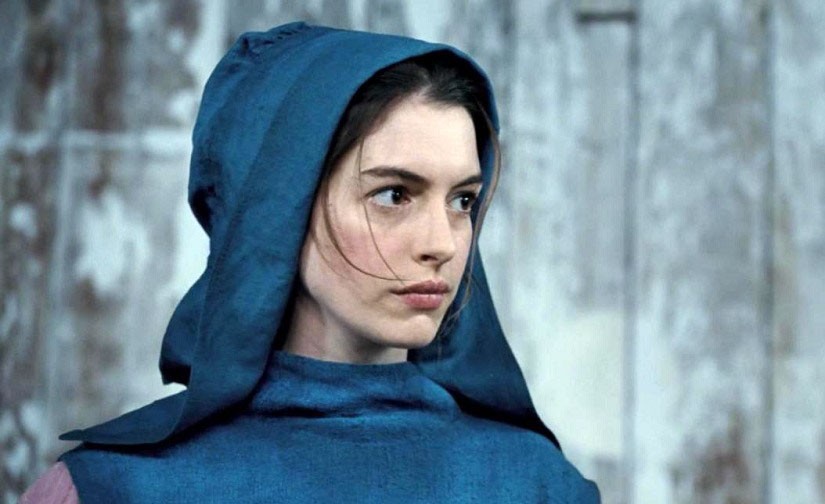 via aceshowbiz.com
With "Les Misérables" as one of the most anticipated films of 2012, and sure to receive several Oscar nominations, the question on every viewer's mind is whether it is, and will be voted, the best picture of the year?
The answer, unfortunately, is no. As 2012 has released several other daring and exceptional films, like "Lincoln" and "Life of Pi," "Les Misérables" is very likely to fall to the side — and yet, it will be sure to entertain fans of the original musical as well as new audiences on Christmas Day.
"Les Misérables" is the story of Jean Valjean (Hugh Jackman), a convict who tries to become an honest man after a kind-hearted bishop grants him the means to start a new life. Valjean's road to redemption is complicated by Inspector Javert (Russell Crowe), his former jailer who refuses to believe he has changed into a good man. The supporting characters include Fantine (Anne Hathaway) — an unwed mother who goes to tragic lengths to provide for her daughter, Cosette (Amanda Seyfried) — and the Thenardiers (Sacha Baron Cohen and Helena Bonham Carter), a pair of crooks determined to use Valjean's past for their benefit.
The cast delivers impeccable performances, which is no easy task considering each song was performed live instead of pre-recorded like most movie musicals. Jackman, particularly, faces a huge challenge with his role. With years of experience on Broadway, expectations were very high for Jackman, but he meets and surpasses all of them. His rendition of Valjean shows a range of acting and vocal skills and immediately captures the audience's sympathy. Hathaway's presence is brief but heart-wrenching—her solos radiate both vulnerability and strength, and they demand that she be remembered after the closing credits.
The real surprise comes from Crowe. After playing a number of strong, masculine roles, there was little doubt that he could accurately capture the film's antagonist, but his performance brings an intriguing innocence to the character. Crowe sings Javert's most famous solo, "Stars," while playfully pacing along a rooftop. With Crowe's surprisingly soft voice, Javert seems like a boy who follows rigid morals because he can't understand the difference between right or wrong without them.
The weak point of the film is Tom Hooper's ("The King's Speech") inconsistent direction. In recent interviews Hooper emphasized how he wanted the movie to look and feel genuine instead of artificial — this was the reason behind the live musical performances. Unfortunately, the film has many characteristics that are clearly manufactured. The sets look fake, and the handheld camera shots remind everyone that a cameraman is crouched beside the actors in every scene. Some of the violent scenes are too clean while others have over-the-top effects like bones snapping and blood pooling in the street. The group numbers that show the decrepit lives of street folk look gritty, but the anger and frustration aren't convincing. Hooper straddles the line between graphic reality and musical theatricality, and the result achieves neither.
He is more successful with solos like "I Dreamed A Dream" and "Empty Chairs at Empty Tables." The songs are photographed with long, uninterrupted shots that closely frame the character's faces, creating a portrait that captures the characters at their most vulnerable moments.
"Les Misérables" has many weaknesses that prevent it from living up to the hype that preceded its release, but the film's many strengths will undoubtedly treat audiences during the holiday season.
Suzanne Egan is a staff writer. Email her at film@nyunews.com.